Exhibitor/Sponsorship Information
Who should exhibit?
The NASP Conference gives you access to decision makers, executives, and owners involved in specialty pharmacy. The meeting is attended by CEOs, chief pharmacy officers, pharmacy directors, executives from specialty pharmacies, health plans, pharmacy benefit managers, health systems, the pharmaceutical industry, GPOs, distributors, consulting firms, and vendors. NASP welcomes and encourages participation by all stakeholders in specialty pharmacy, including:
Pharmaceutical/biotech companies
Health plans/reimbursement
Pharmaceutical distribution services
Pharmacy benefit management companies
Specialty pharmacy
Patient support services
GPOs/wholesalers
Data management and analytics
Technology vendors
Pharmacogenomics organizations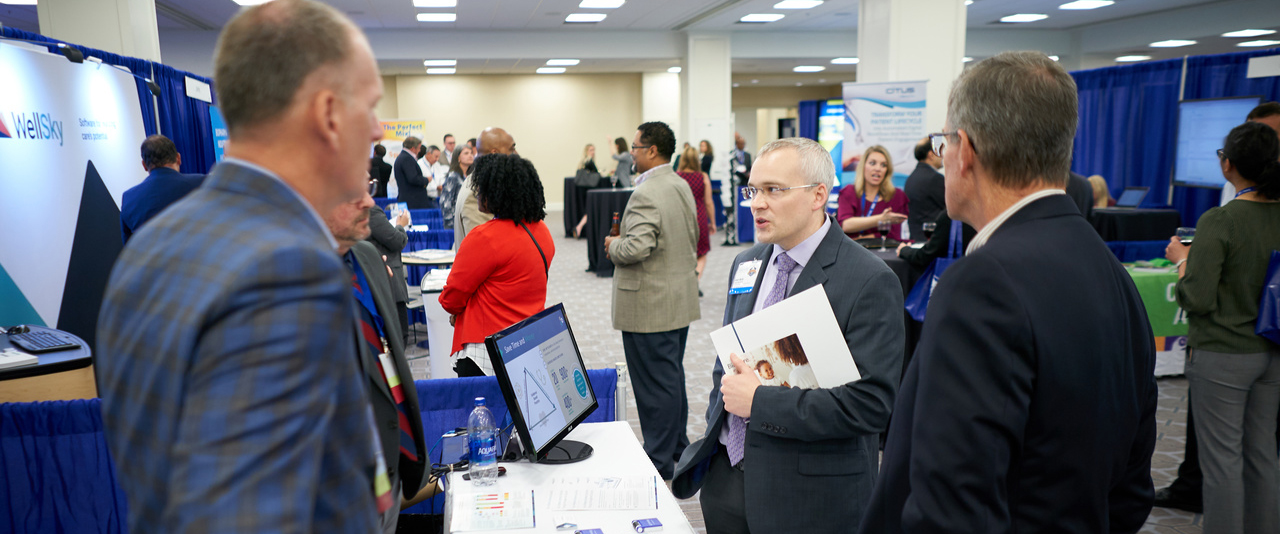 Why sponsor?
Sponsorship provides opportunity for you to demonstrate your support of this evolving market and will provide your company with maximum exposure. NASP offers various sponsorship packages to accommodate all investment levels.
For more information, please contact:
Exhibit@NASPmeeting.com
Or Colin Fishbein at (732) 947-7663
Thank you to our 2019 sponsors!
Reasons your company should exhibit
Meet with decision makers within specialty pharmacy
Position your company as an industry leader
Expand business opportunities with existing customers
Establish strategic partnerships
Network with leaders in specialty pharmacy